Kind, gentle, generous with his time, a strong sense of community. The words to describe Herman Ferrao come easily as lifelong family friends Raj & Ursula Sekharan remember the kind of man he was.
"Herman always had a smile on his face, he was never sad or talked about difficult things, he was always positive, "says Raj. "Giving is what gave him happiness and what drove him to continue doing it throughout his life."
Emigrating from India to Canada in 1967, a significant life change encouraged by Raj and Ursula who had also recently arrived, Herman adapted quickly to Canadian life. Outside of his professional career as an industrial engineer, he took up skiing and skating in the winters, and played tennis and badminton during the summer months.
"He joined the High Park Skiing Club and he had never skied a day in his life," laughs Ursula. "Winter was totally new for him, but he really wanted to be involved in every part of Canadian culture."
He was a people person, and his involvement in sports and other activities allowed him to meet others and quickly adapt to his new home. He made friends easily and was always willing to help those around him.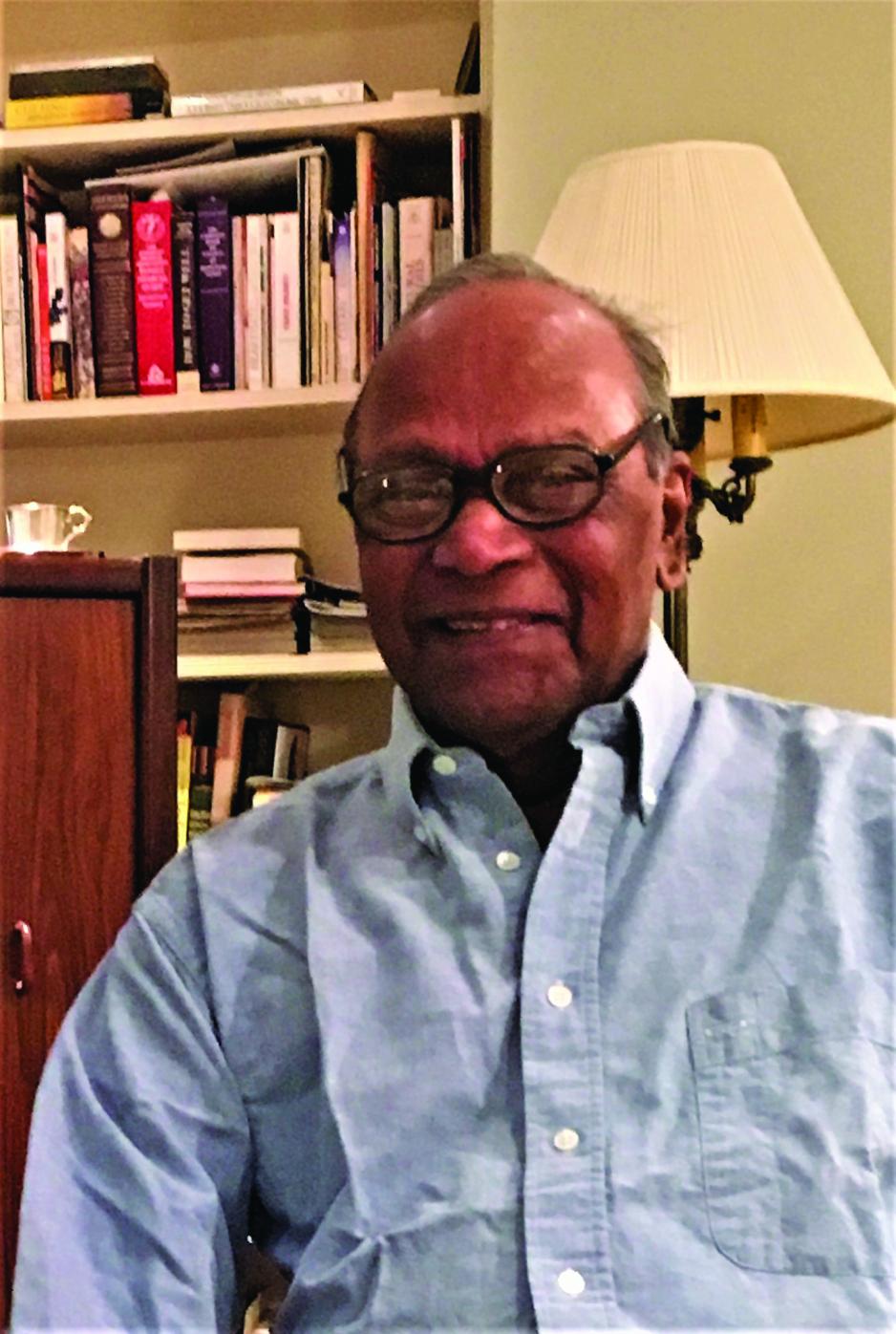 Herman had known Raj since 1963, and when he arrived in Canada he quickly became a part of Raj and Ursula's family.
"We all became close friends, and he became close to our friends," says Raj. "He was with us for every birthday, every special celebration …he was just like another family member."
After retiring in his early 60s, Herman began to look other ways to give back and help others in need. He soon found a calling in volunteering for Meals on Wheels.
"He helped out 2-3 days a week, and made a real effort to not just deliver the food, but also chat, spend time with people and get to know them," Raj remembers.
Herman also volunteered for several hospitals including Michael Garron Hospital where he served an important role in the surgical waiting room as a communication liaison between families, surgeons and medical staff, offering support and reassurance for waiting families.
"He liked that role and was good at it because he was so positive," says Ursula. "He just radiated this calm, 'you'll be okay' attitude. I think people must have really appreciated his kindness and patience." 
Denny Petkovski, manager volunteer services at Michael Garron Hospital remembers that Herman "was a very dedicated and passionate volunteer whose sense of humour helped lift the spirits of the many patients and family members he helped over the years."
Yet despite his many friendships and community involvement, Herman remained a very private person. And so Raj and Ursula were startled to realize that Herman had left such a significant legacy to the community organizations that meant so much to him, including a gift to Michael Garron Hospital.
"He didn't spend lavishly on anything, he didn't talk about the money he was saving or his plans to leave a legacy. He did things very quietly but I think it was always on his mind to give. Maybe because the work he did gave him happiness and contentment, and he believed that leaving a legacy would also help make other peoples' lives better."
"He never asked for anything back, he never did it for praise or accolades, or a pat on the shoulder," say Raj and Ursula. "it was just something in him to give."
___________________________________
A gift in your will can be a meaningful legacy that reflects your values and continues your connection to the hospital. Your gift will help us keep pace with the diverse and evolving healthcare needs of our east Toronto community. If you have already included us in your will, or are considering doing so, please let us know so that we can thank you. 
Note: We recommend that you consult with your own estate planning advisors to find the right estate plan for your specific circumstances.