Making healthy food choices during the holidays is challenging but not impossible. Consider these tips to help stay on track.
By Cristela Tello 
'Tis the season for family, celebrations and food – lots of food! Learn how to stick to healthy eating habits during the holidays without depriving yourself.
"It's entirely possible to make healthier choices during the holidays, while still eating the foods that you love," said Samantha Yang,
According to Yang, it's all about portion control – not deprivation.
"Control your portion sizes by choosing a smaller plate instead of a large one at potluck parties," says Samantha. "You'll get a better idea of how much you're actually eating. And remember, you don't need to eat a little bit of everything just because it's available. Stick to your favourites, choose foods wisely, and aim for a balanced combination of veggies, carbs and proteins."
Making healthy food choices during the holidays is challenging but not impossible. Samantha suggests a few tips to help you successfully navigate this season without regrets: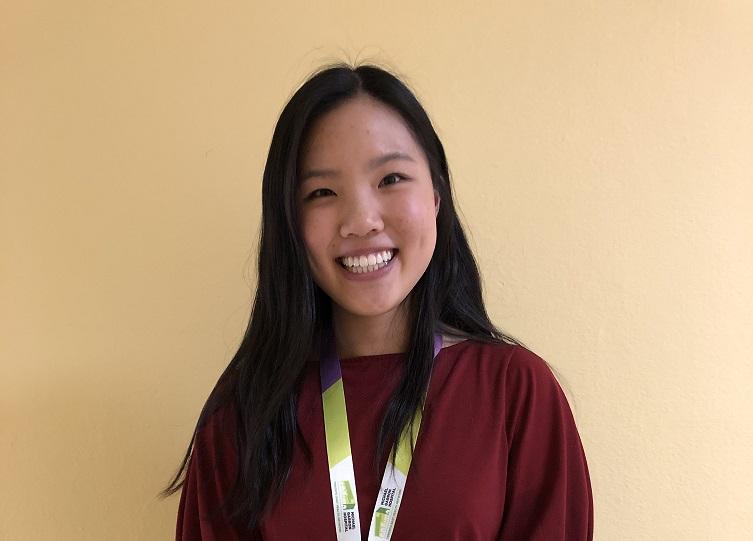 Don't skip meals 
It might be tempting to skip a meal when you know you're going to have a big dinner later in the day, but you'll arrive so hungry you'll likely make poor food choices and overeat. Have a balanced breakfast, and eat small, healthy meals throughout the day. You'll keep your energy high and blood sugar stable.
Keep moving
Go for a walk after dinner, play with your kids outside, go ice skating. Make sure to incorporate some sort of physical activity into your daily routine – before you allow yourself to splurge.   
Bring healthy options.
Contributing to a potluck? Get creative by bringing healthy food options like delicious and hearty vegetable and chicken soups, roasted cauliflower or colourful salads. You'll be able to count on at least one healthy choice at the buffet, and you may encourage your friends to eat healthy too.
Think before you drink
Watch out for traditional holiday drinks such as eggnog, punch or flavoured lattes, which can be packed with sugar, fat and empty calories. If you're going to drink alcohol, alternate it with water to stay hydrated – and minimize calories.
Eat mindfully
Take time to enjoy what you're eating! Eat slowly and savour the taste and texture of what you're eating. Research shows that it takes about 20 minutes for your brain to register that you're actually full.