Leonardo Luna's remarkable story of strength and resilience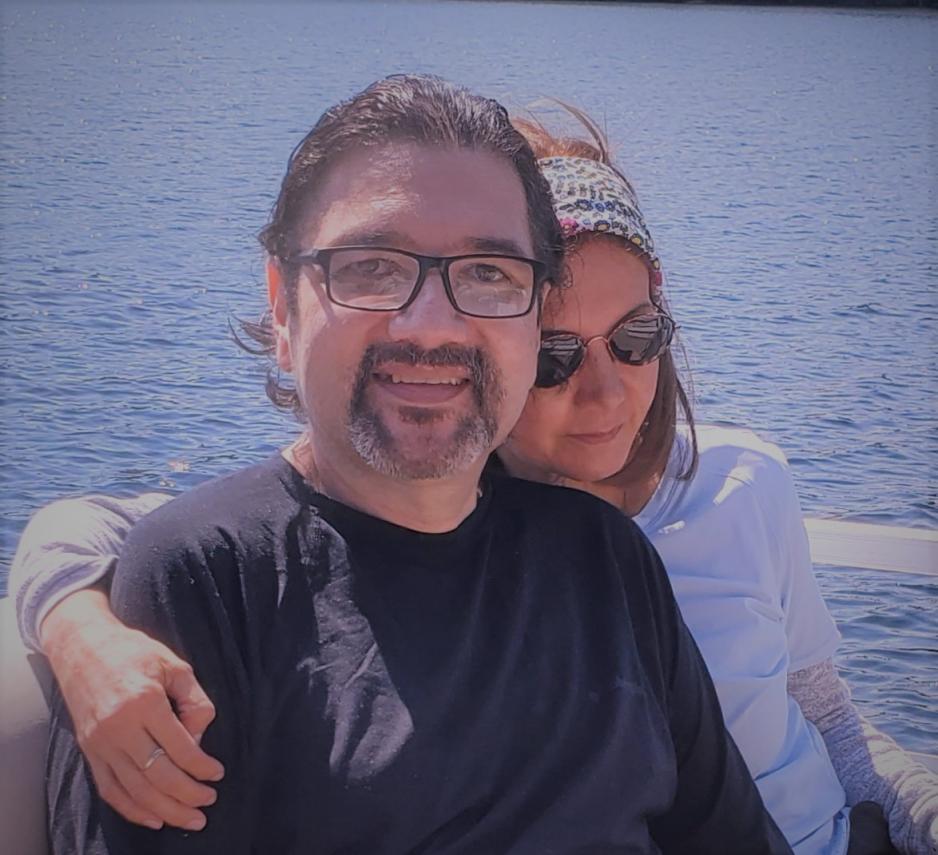 "When my wife, Lisa, picked me up from Michael Garron Hospital (MGH), I broke down. I couldn't believe that I was coming home," says East Toronto resident Leonardo Luna, 49, who spent two-and-a-half months at MGH, including two weeks on a ventilator in a medically induced coma, after coming down with a case of COVID-19 that nearly took his life.
Leonardo, who has a son and two step-sons, says he's deeply grateful to the medical professionals at MGH who saved his life and have placed him on the road to recovery.
When Leonardo arrived by ambulance at our Stavro Emergency Department, the level of oxygen in his blood was alarmingly low at just 40 per cent (95-100 per cent being normal). COVID-19 was ravaging his lungs and starving his body of critical oxygen. Doctors gave him supplemental oxygen, and within two hours he was transferred to our Intensive Care Unit (ICU).
Leonardo's condition worsened, and about a week later he was placed in a coma and intubated. He developed pneumonia and his right lung collapsed, requiring insertion of a tube into his chest to drain the infection and allow his lung to expand. On top of this, he developed a blood clot in his lungs that further compromised his condition and required treatment with blood-thinning medication.
Thankfully, Leonardo gradually rebounded and was able to leave the ICU after six weeks, when he was transferred to an inpatient unit. His rehabilitation journey began in earnest when he was next moved to a rehab bed in the Helen Aird Carswell Complex Continuing Care Unit.
Learning to walk again
Leonardo had his work cut out for him. He'd lost 45 pounds. Moderate physical exertion left him breathless. And being bedridden for so long had caused his leg muscles to severely weaken, forcing him — with the aid of a strolling walker (a rollator) — to learn how to walk again.
From his physiotherapist to doctors to personal support workers, "everybody in the unit was fantastic," says Leonardo. His physiotherapist, Tara, was a constant source of encouragement, always urging him to safely push his physical limits.
Leonardo's walking steadily improved. After three weeks in the Carswell Unit, he was finally able to go home. Leonardo can now walk short distances without the rollator, and he looks forward to continuing his physiotherapy at MGH as an outpatient.
Leonardo says he's feeling more positive about his recovery by the week. "I think I'm going to be very close to normal. That's my hope: to have my life back again."