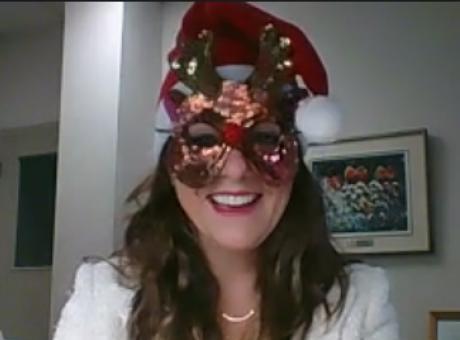 To our community of donors and supporters, 
It would be easy to reflect on 2020 and focus on the challenges and hardships we've all faced this year. But as I look back, the word that comes to mind is "inspirational."
Inspirational begins with our dedicated frontline caregivers who courageously come into work every day to help fight COVID-19 and keep us all safe.
It continues with our volunteers, our donors and our community, who over this past year channeled feelings of powerlessness into tangible acts of kindness, like donations of flowers, snacks, meals and personal protective equipment for our frontline team, more than 200,000 handsewn masks made by local sewists, and an outpouring of inspirational messages that now line our hospital's walls. Our community didn't just support us this year, they lifted us up.
Inspirational also describes the way our community came together to donate to our Emergency Response Fund, with close to $1 million raised to date to help our hospital face the pandemic's challenges.
Finally, it describes the way our donors and supporters continue to rally and help fund our hospital's transformational redevelopment project. We've raised over $97 million towards our $100 million Heart of the East fundraising campaign in support of the hospital's $500 million renewal – and that's something all of us can be proud of as we look to 2021.
Thank you all for being part of this journey.
Wishing you all the very best of the season and a happy and healthy new year.
With gratitude, 
Mitze 
Mitze Mourinho
President 
Michael Garron Hospital Foundation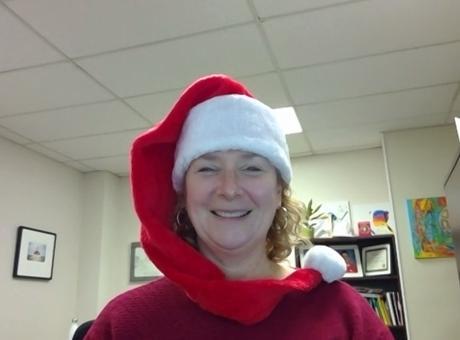 Sarah Downey, President and CEO, Michael Garron Hospital 
This past year was unpredictable, unforgettable, and at times, exhausting; but on the other hand, MGH's response to COVID-19 was innovative, community-centred and resilient under the most trying circumstances.
I want to thank our local community agencies for supporting families and residents with access to essential services like isolation supports, food security and medications – especially in East Toronto neighbourhoods hit hardest by the pandemic. 
The generosity of our community was also instrumental in our response to COVID-19 – from donations of personal protective equipment (PPE), hand-sewn masks and prepared meals for our health care teams. I am deeply grateful to our communities, elected and government officials, neighbours, residents, donors, and East Toronto friends and colleagues for supporting our hospital during a time when we needed it most.
As we head into the holiday season and New Year, I feel hopeful about what 2021 will bring, with cautious optimism about the challenging road ahead.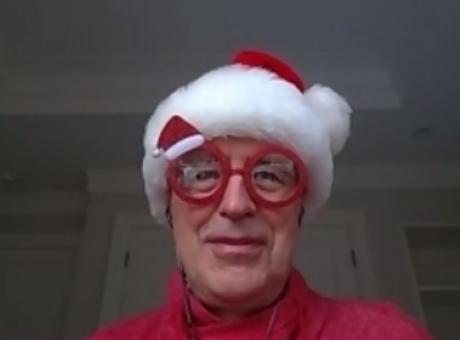 Dr. Ian Fraser, Chief of Staff and Director of the Provincial Weaning Centre of Excellence
2020 has been a year of unexpected, unrelenting and extraordinary challenges. We overcame these challenges with a collective response of innovation, brilliance and focus centred on the care of our community and each other. I am humbled and proud to work with the clinicians and staff who had the courage to do the right thing time and time again. They rolled up their sleeves and emerged as respected voices beyond our hospital walls, guiding and leading with our partners and community members where they were needed most.  
In the midst of this maelstrom of events, our partnership with groups, like the East Toronto Family Practice Network (EasT-FPN), allowed us to fulfill the decades-old dream of an integrated vision for healthcare in East Toronto. I am thankful for the community primary care physicians who are now new members of our medical staff and stepped up to staff in our multiple COVID-19 Assessment Centres. Within a seeming blink of an eye, the deceptively simple technology of Hypercare now instantly links primary care and specialists of East Toronto.
As I look back on the year, I can say I am most grateful for my colleagues, not only the frontline staff, but every single person who's been involved in supporting our hospital and communities. We've acted as one in a time of crisis.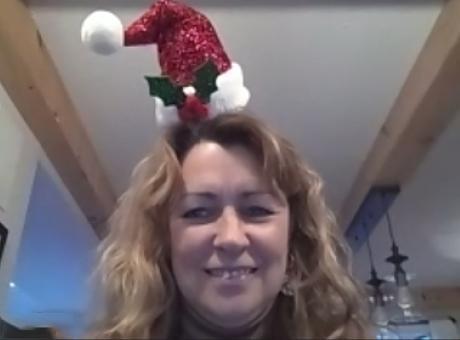 Mikki Layton, Interim Chief Nursing Executive 
When I look back on this past year, the word 'pride' comes to my mind. 
As chief nurse and a nurse practitioner, pride is what I feel when I think of the exceptional nurses that I've worked alongside this year who have demonstrated excellence, compassion and courage with every interaction.
Pride is what I feel when I think about our growth and accomplishments as an organization. It's also what I feel when I reflect on the collaboration that I've witnessed firsthand between our teams who came together to provide patient and family-centred care and support our community. 
Most importantly, pride is what I feel when I think of the tireless work all of our staff have done this past year, demonstrating an inspiring yet unsurprising willingness to be adaptive during difficult times. They've taken on new roles and responsibilities, shared their knowledge and skills, found ways to be creative and demonstrated their flexibility while being redeployed across the hospital to accommodate the needs of our patients and health system. I feel grateful and privileged to call these knowledgeable, professional, supportive people at MGH my colleagues.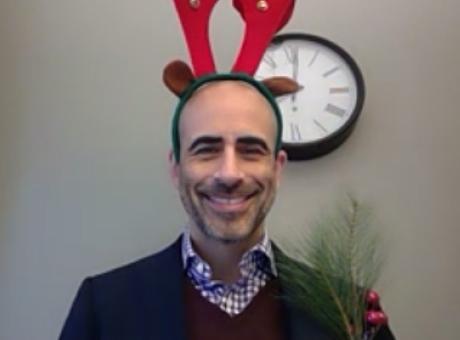 Mark Fam, Vice President, Programs
Thank you to everyone across the hospital for rising to the many challenges brought by an unprecedented year. You demonstrated agility, grace and excellent patient care in responding to the changing needs of our community. Everyone brought amazing energy every day, and such a willingness to step up. I'm proud of the care we deliver to our community, and honoured to be on this team with all of you. I'm also grateful for the insights and outreach provided by our community partners. Together, we delivered care to those in greatest need, responded collectively to COVID-19 and now also to winter surge. These next few months will be busy; I appreciate having our team and partners working side-by-side for East Toronto. Create Health, Build Community.  It's our hospital vision, one I feel we strive toward every day. Thank you for all that you do, and all the best over the holiday season.
Wolf Klassen, Vice President, Program Support
I am incredibly grateful for my MGH and East Toronto Health Partner colleagues. From the executive teams, to the medical and administrative leaders and all of the staff, physicians and volunteers – it is a privilege to work alongside these individuals every day. MGH is a small hospital, but our proactive approach and commitment to doing the right thing is making a big impact in our response to COVID-19. This year has been a marathon and I am so proud of our teams for their resiliency. They have worked hard, been redeployed, adjusted to changing practices and taken on new duties all while experiencing the personal challenges of this pandemic like everyone else. And yet, they are here every day delivering care and helping us achieve our vision to create health and build community in East Toronto.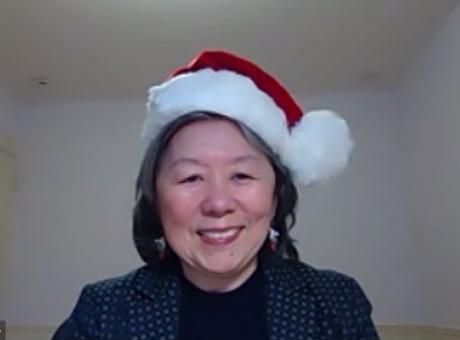 Sarah Chow, Vice President, Corporate Support and Chief Financial Officer
I'm grateful for my team and the staff at MGH for how they stepped up this year; they continue to be united in doing what they can and need to do in the face of a challenge. During a pandemic, maintaining a continuous supply of masks, sanitizer and other PPE is critical. Everyone from our internal staff to our external vendors and community members worked together in a race against time to ensure we had enough supplies. I am very proud of the stellar work that has been done by our staff at the frontlines to care for patients. I am also proud and grateful for the many staff who work behind the scenes to make our hospital a safe place to give and receive care by creating negative pressure rooms, improving air circulation and implementing enhanced cleaning measures. I admire the work of our many teams who did their part to keep things moving throughout the hospital. It is a gratifying feeling to work with such a large group of dedicated people.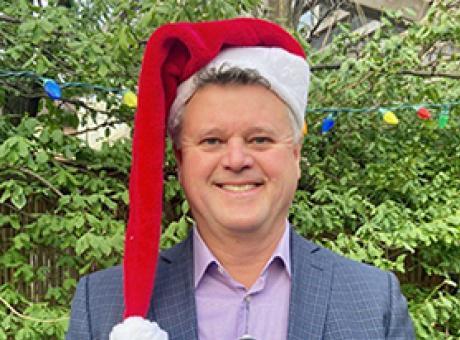 David Cunic, Vice President, Redevelopment
Every construction project has its own unique challenges; this year COVID-19 added another layer. Many of our interactions which typically occur in person moved online. As communication is the key to success, I'm grateful for how MGH's redevelopment team seamlessly adapted to this new environment. Their skills and determination have been undeniable and they've worked tirelessly to build relationships and move the project forward. MGH celebrated many milestones this year including the completion of the building's structure and raising the final structural beam. I'm so honoured to lead the team helping to build the new facility, a facility that will support the quality of care MGH is known for, for generations to come. I'm also grateful this project is just the beginning. With the support of Hospital Leadership, MGH is beginning to move forward with a Master Plan which includes further campus revitalization once this project is complete; a plan which demonstrates MGH's commitment to creating health and building community.