YOUR QUESTIONS, OUR ANSWERS
On Thursday, April 8 at 7:00 pm, community members heard from frontline experts from Michael Garron Hospital on the East Toronto COVID-19 vaccine rollout strategy, and had their questions answered. The event was free and open to all, and a recording of the event can be viewed here. 
During the event, moderated by The Globe and Mail National Health Reporter Kelly Grant, community members heard from infectious diseases specialist, Dr. Janine McCready on her work with our school system on prevention and testing, Dr. Michael Warner, Medical Director of Critical Care on why vaccines are important, and emergency physician Dr. Adil Shamji on our vaccine rollout strategy. Sarah Downey, President & CEO, Michael Garron Hospital shared an insider's look at our historic redevelopment and the future of healthcare in East Toronto.
Frequently Asked Questions

Q: What platform will this be held on? A: The discussion will be hosted on Zoom.

Q: Do I need the internet to participate? A: No, individuals can join by phone, but will not be able to submit questions during the Q&A. 

Q: How do I submit a question? A: You'll have the opportunity to submit a question when you register, by e-mailing @email, or using the chat feature during the live event.

Please note, we will do our best to answer as many questions as we can but we may not get to them all.

Q: Will I be on video? A: If you are joining by video link, you will not be on video and you will be muted.

Q: What devices can I use? A: Computer, tablet or smartphone will work with Zoom. If you're calling in, any phone will work. 

Q: Do I need to download software? A: No software is needed to participate.

Q: How do I join the Zoom event? A: Once you register, you will receive a confirmation email that contains the meeting link and call-in numbers to join the event.

Q: Will the event be captioned? A: If any participants require captioning, we can accommodate it.  Please let us know at @email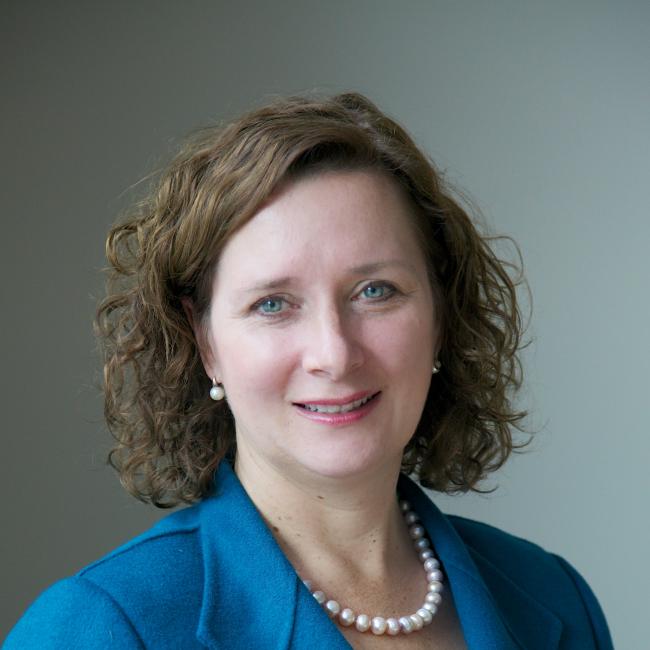 President & CEO, Michael Garron Hospital
Sarah Downey is a senior healthcare leader whose career spans 25+ years across a broad range of hospitals including community, academic, and complex multi-institutional organizations. Sarah has made numerous contributions to health care in Ontario through her leadership of cancer and mental health programs, capital and strategic planning, workplace safety and wellness, and community building.  She is currently the Chair of the Ontario Hospital Association Board of Directors. Sarah has a Bachelor of Science, a Master of Health Administration, and is a Certified Health Executive.  She is the recipient of the Trudeau Medal, the highest honour awarded by the UOttawa Telfer School of Management to its alumni.
Infectious Disease Physician, Michael Garron Hospital 
Dr. Janine McCready is an infectious diseases physician at Michael Garron Hospital.  She completed her medical degree at the University of Toronto, followed by her internal medicine and infectious diseases residency at the University of Toronto.  She has been a full time Infectious Diseases staff at MGH since 2012 and is the Director of MGH's Antimicrobial Stewardship Program and the Associate Director of Infection Prevention and Control. Since August 2020 she has led the MGH school support team supporting 110 public schools in East Toronto.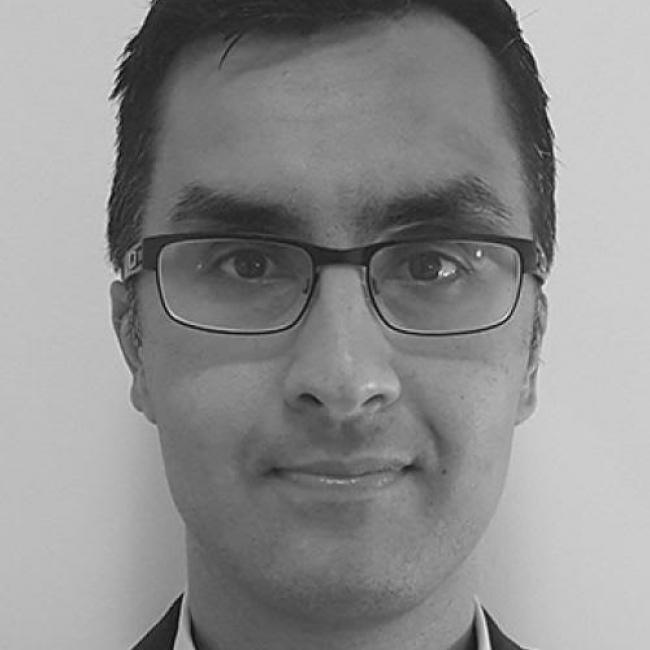 Emergency physician, Michael Garron Hospital and Medical Director of the Enhanced Shelter Support Program
Dr. Adil Shamji is an emergency physician at Michael Garron Hospital and Medical Director of the Enhanced Shelter Support Program, an initiative that delivers primary care in eight of Toronto's shelters. Part of this role involves facilitating the vaccination of individuals experiencing homelessness. He holds an undergraduate degree in Microbiology and Immunology, and a Master's degree in Public Policy from the University of Oxford. His work, particularly with Indigenous populations in the Canadian Arctic, has ignited a passion for improving the health of individuals reeling from social challenges such as homelessness, poverty, and isolation. He is passionate about health education and promotion, and recently collaborated with Health Access Thorncliffe Park to address questions about vaccination in that community.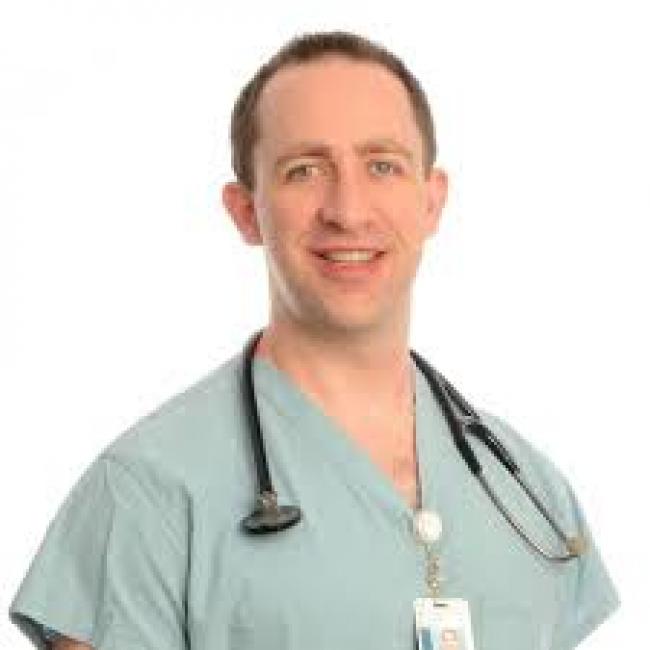 Head, Division of Critical Care and Medical Director Critical Care Services, Michael Garron Hospital
Dr. Michael Warner, MD, FRCPC, MBA, is a practicing intensivist. He is also a Lecturer at the University of Toronto where he educates residents on the financial aspects of transitioning to practice. In 2018, he won the Excellence in Community-Based Teaching award for the best teacher among all U of T community-based teaching hospitals. More recently, he founded thePPEdrive.com and has become a trusted physician voice in the media helping Canadians navigate the COVID-19 pandemic.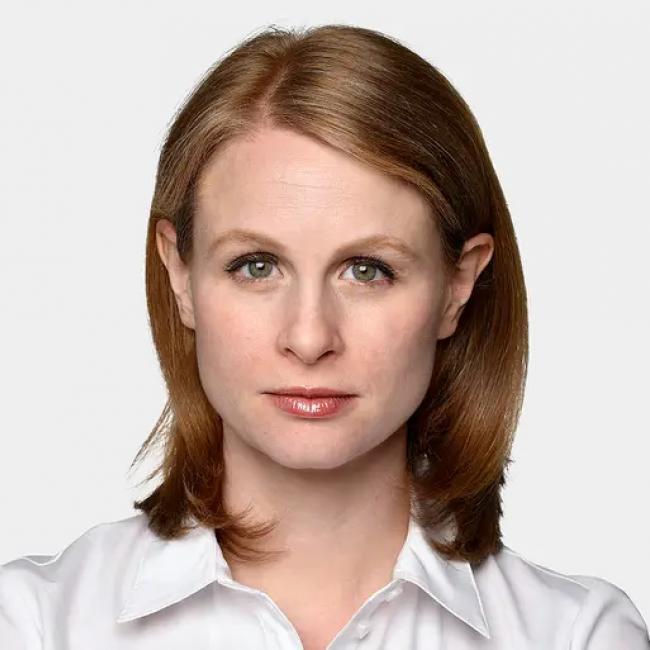 Kelly Grant, panel moderator
National Health Reporter, The Globe and Mail
Kelly Grant's career in journalism began in high school, when she worked as a night and weekend tape editor at her local television station in London, Ont. She's been hooked on reporting ever since. After earning a Bachelor of Journalism degree from Carleton University in Ottawa, Kelly worked as a cop reporter and editorial writer at the Windsor Star and as a general assignment writer and Toronto city hall reporter at The National Post. She joined The Globe and Mail in 2008. Kelly has held a variety of posts at The Globe, including Toronto editor and Toronto City Hall bureau chief. She is now a national health reporter with a special interest in COVID-19, the intersection of politics and health, drug pricing and medical aid in dying. When not reporting, she can usually be found at the arena, cheering on her three sons.